Tailor-made
"The tailor-made department of our workshops located in Lyon put his creatives and craftsmen team to the service of your dream projects!"
BAAK – Entrust our tailor-made department for your project
Leather work, bodywork, sheet metal work, painting… Wether it's about an original creation or the re-design of a part, an object, a vehicle ; our craftsmen share their skills to give life to your custom project.

With its traditional savoir-faire and years of experience, BAAK team will support you with the design and achievement of your automotive and motorcycle project, and beyond… Together, let's create a vehicle that will perfectly match your personality, a singular rewarding object, true to your vision ! 
Our work is based on the skills of our craftsmen, the noble materials we carefully select and the particular sense of aesthetic that our design studio injects in each one of our original creations.
From a simple moped seat to the complete re-design of your dream Porsche, we can't wait to hear about the BAAK Tailor-made project you dream of !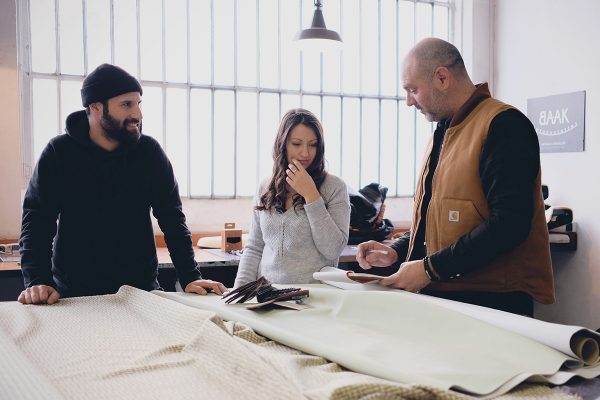 The key steps of your TAILOR-MADE project
Project information receipt
Contact with Sebastien
Active listening of your desires and emotions
Design sketches by our creative team if required
Consulting approach
Costs and timing estimates
Manufacturing and delivery
Feedback. Become an ambassador!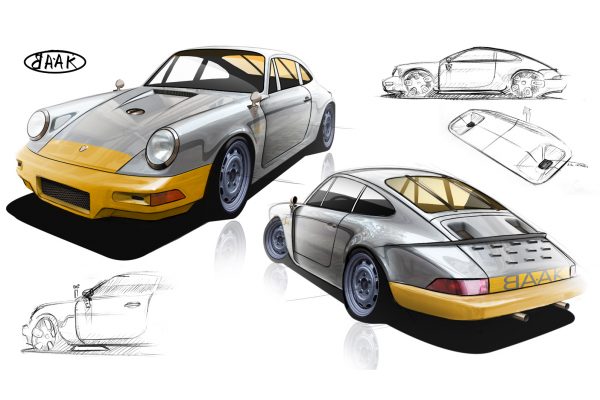 Focus on our automotive creations
Door panels, seats, headlining, steering wheel, body work, painting, interior and exterior design… The passion and expertise of BAAK Tailor-made department craftsmen make the scope of possibilities infinite for your cars re-design or taylor-made parts projects.
Specialized in customization, we can work on both exceptional vehicles and traditional cars looking for a second youth.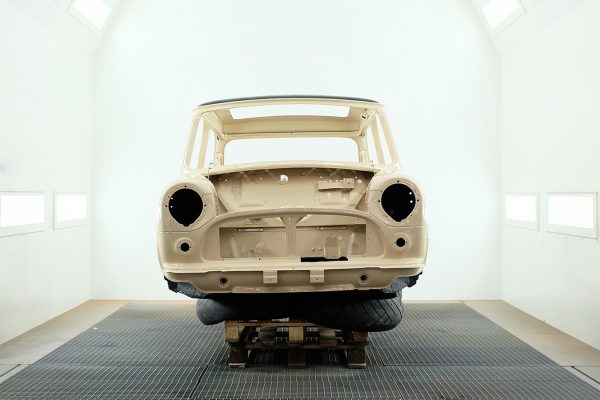 Motorcycles re-designed by our craftsmen
Designers, upholsterers, sheet metal workers, industrial designers…
Our team puts his talents to the service of the taylor-made project your motorcycle deserves. After years working on Triumph, Moto Guzzi, Royal Enfield and BMW NineT, BAAK can bring its expertise on the study of a custom project based on any motorcycle brand, any machine, still with the same attention brought to details and shapes harmony. Our artists and external partners will bring their skills on the key-steps of your project to turn it into an exceptional creation !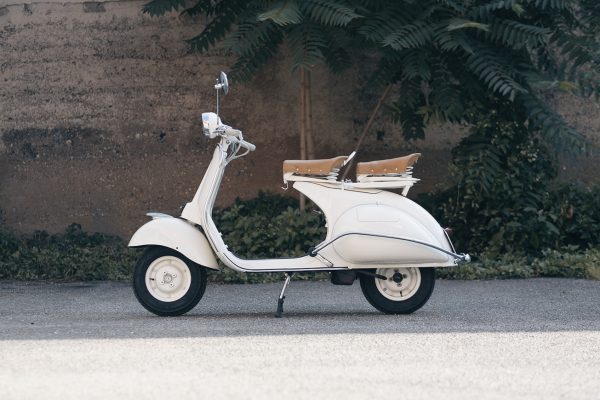 You have a custom project in mind for your machine but you don't know how to deal with it ? Define the guidelines using this contact form. Our craftsmen team will get in touch with you as soon as possible to make your dreams come true.