MODEL SPECIFICITIES AND TECHNICAL PARTICULARITIES: Moto Guzzi V7 850. These details will be useful for you to check that your BAAK accessories are well suited to your machine.
The new Moto Guzzi engine makes its debut on the new V7, a derivative close to that which powers the V85 TT. This is the newest and most modern engine manufactured in Mandello. 3 models are available in output, the V7 Special 850 Euro 5, the V7 Stone Centenario 850 Euro 5 and the V7 Stone 850 Euro 5.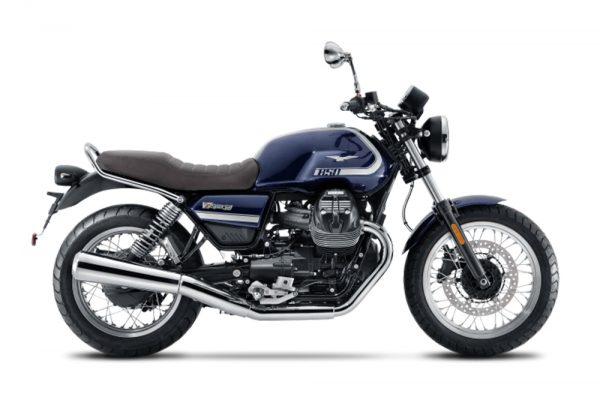 HANDLEBARS: The Moto Guzzi V7 850 has Ø22mm traditional high handlebars.
WHEELS: The original wheels of all the V7 850 models are: Front 100 / 90 – 18′ / Rear. 150 / 70 – 17′
TURN INDICATORS: The original turn indicators provide 21W or 10W of power depending on the production year of your model. Make sure to double-check on your current turn indicators to decide wether you have to get resistors to fit 10W turn signals on your motorcycle.
SHOCK ABSORBERS: The V7 850 has 2 lateral rear shock absorbers, displacement: 120 mm.