Photos, texts and content strictly at disposal for editorial or individual use. Use for commercial purposes is forbidden.
PRESS – Find here the latest BAAK new parts, press releases and get access to resources
09/2022 | New BAAK parts creations
Find the new products and spare parts imagined and created by the BAAK workshop this month.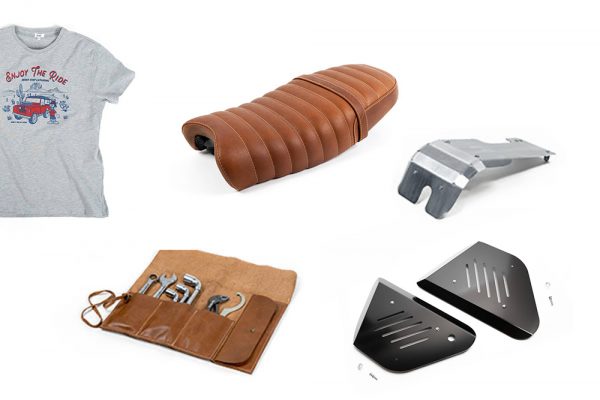 10/19/2022 | 1200 Aventures
As well built as it is, the Triumph remains fairly naked and leaves the rider exposed to the elements while riding, making it less practical for longer rides and adventures. Through their latest development projects, the BAAK workshops succeeded in enhancing the potential of this Scrambler by borrowing some of the main traits of the Adventure bikes without slashing its excellent dynamic capabilities.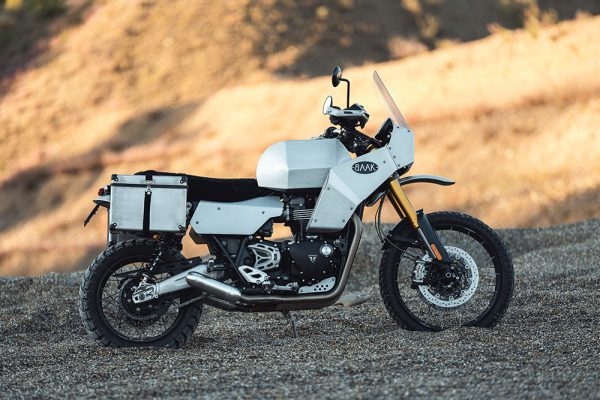 03/03/2022 | Bobber 1200 Sacramento
This Bonneville Bobber 1200 re-imagined by the craftsmen of the BAAK workshop is no exception regarding the pure tradition of our preparations.
A motorcycle with a very strong character, this creation pays homage to Californian customs. The cockpit has been sleeked, our Springer fork and our Low Rider seat plus the full black exhaust make it unique and timeless style. This new model join the list of our existing models.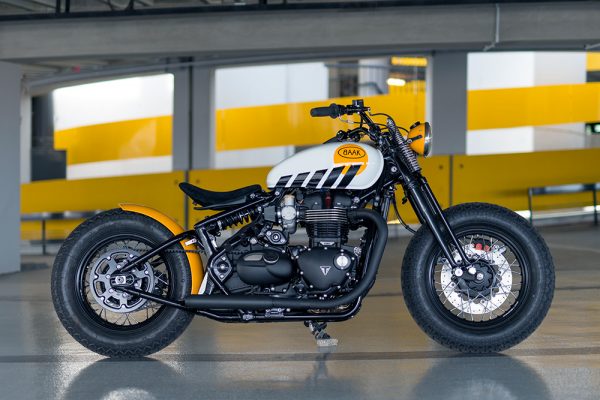 01/01/2022 | BAAK Aventures: Saison 2!
After the great launch in 2021, BAAK Aventures is launching its second season with more dates, more routes and more adventures.
The promise remains the same: ultra-comfortable bivouacs in magical places and no logistical worries, a stay entirely dedicated to the pleasure of slowing down in your life, taking the time to ride, admire the landscape and meet up with friends on evening at the bivouac, around a campfire, under the stars.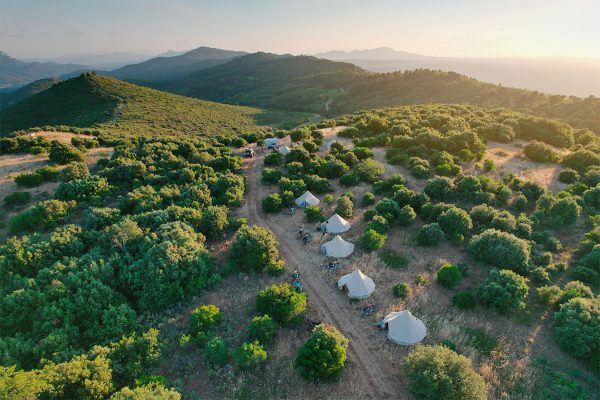 01/01/2022 | Triumph Bonneville T120 Alliance II side-car
Alliance II is a one off Triumph T120 paired sidecar coming out of BAAK's workshop, made for collectors. The result is a raw vision contrasting with a more sophisticated first iteration. Alliance II is an ode to the raw materials and simple pleasure of riding. Inspired by the Streamline Modern era, the elegant mix of metal and leather reveals beautiful and aerodynamic shapes wrapped in a subtil blend of greys.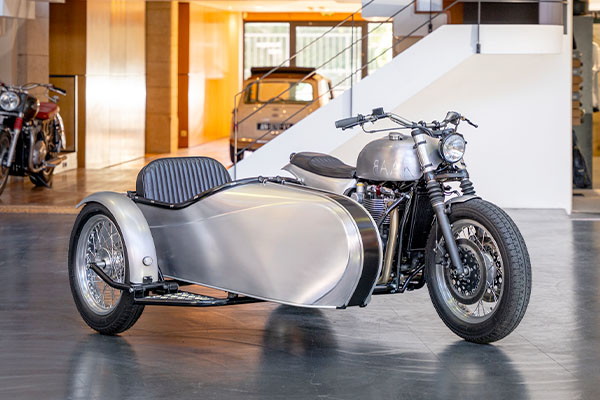 12/08/2021 | Triumph 1200 Bobber Moon: The time is now
Home-made project and available for sale, this Triumph Bobber 1200 Moon will be the urban resonance of your personality. well-balanced, this Bobber has been shaped to be alive, it's on the move that it rewards its owner, give it that reason to believe.
12/02/2021 | Royal Enfield Continental GT Racer
Second version of the Racer, customized by the workshops in Lyon.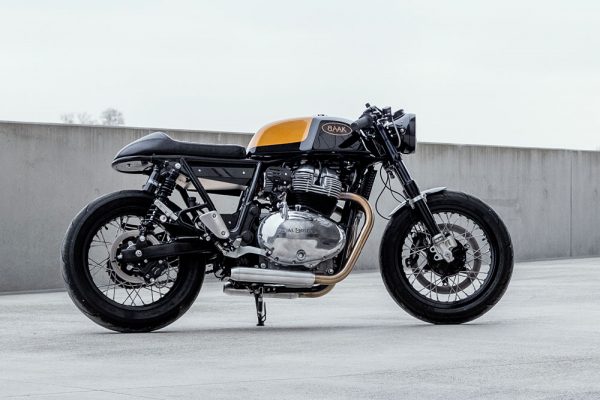 13/12/2021 | Helmet pin's BAAK Collection
BAAK Collection Helmet Pin's, lucky charm, limited edition to 20 numbered pieces | Available in shop or online on baakmotocyclettes.com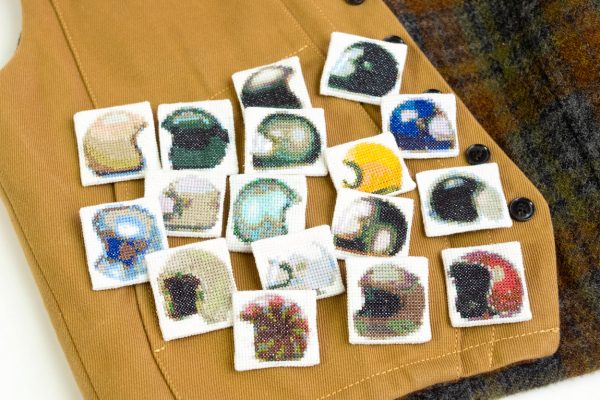 10/01/2021 | Tailor made seats, door panels and more (bespoke work)
Discover the work of our bespoke department on this 964: Steering wheel, front and rear seats plus door panels. Video included!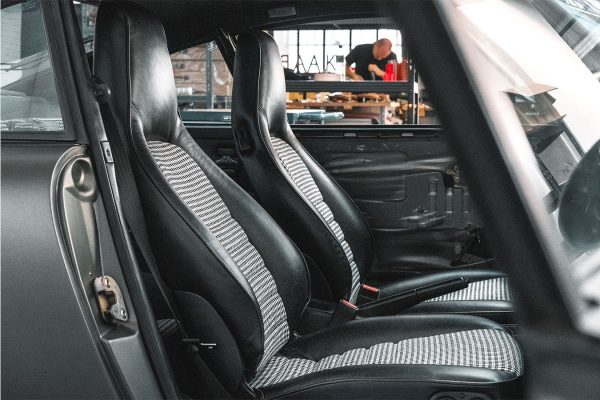 09/27/2021 | Triumph Street Twin Rambler Saphir
The Rambler is an adventurer. Discover the images of this motorcycle full of life, accessible, luminous, which will accompany you in urban environment as on the small surrounding roads.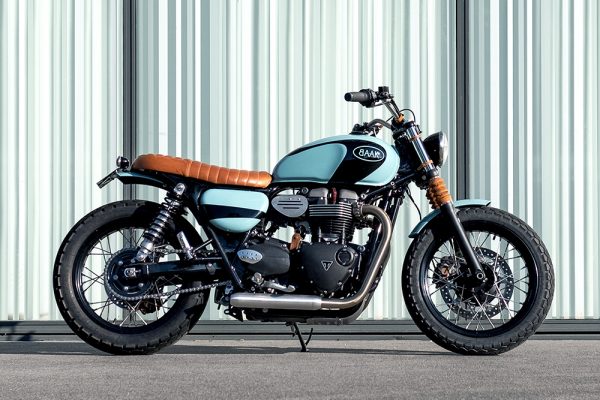 Media kit
Logos
BAAK Bespoke department pictures
BAAK Aventures pictures
BAAK Collection pictures
Pictures of both workshops, Lyon and Los Angeles