Bespoke
"The tailor-made department of our workshops located in Lyon put his creatives and craftsmen team to the service of your dream projects!"
Your projects, personalized.
Upholstery, bodywork, sheet metal, special paint… Original creation or re-interpretation of a part, an object, a vehicle, our craftsmen put their expertise at your service.
Craftsmanship, accessible.
Rich in craftsmanship and experience, our team supports you in the design and realization of your car, motorcycle project, and beyond… Together, let's create a vehicle or a part that will suit you in all points, a unique, rewarding object, identical to the vision you have of it!
Our work is based on the skills of our craftsmen, saddlers and designers.
All your great ideas are projects, from a Vespa saddle or a Yamaha Tenere one, to a custom painted tank or a sketch/render of a photo of your vehicle up to the restoration of your old Alpine, Alfa, Mercedes , 911 or Mustang…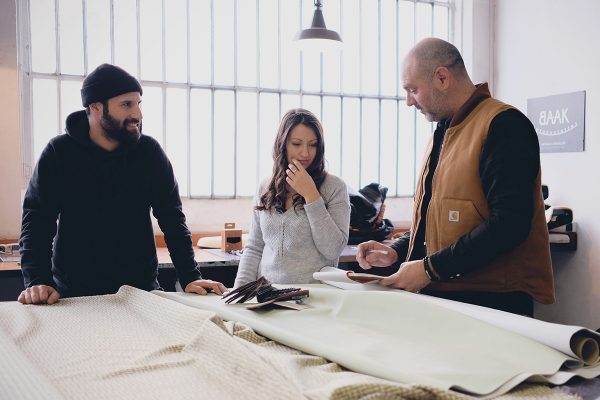 Custom project and Bespoke
The passion and expertise of the craftsmen of the BAAK Bespoke department make the field of possibilities infinite for your projects of creating cars or custom-made parts. We welcome both exceptional vehicles and traditional cars looking for a second life. To carry out this work on cars, motorcycles or objects, we rely on the professional skills of the artisans in the workshop. Here are our jobs.
Saddlery
Painting
Sheet metal
Since the creation of BAAK Bespoke, we have created for you motorcycle saddles, personalized paintwork for your Royal Enfields and your Triumphs, we have made Renault rear shelves and redone your Porsche 911 interiors, seats and steering wheels as well only benches for your Volkswagen Combi…
Discover the productions since the creation of the tailor-made service: read the blog article.
Our team puts its talents at the service of the bespoke project that your mount deserves. After years of work based on Triumph, Moto Guzzi, Royal Enfield, BMW NineT, Mini Moris, Land rover Defender, Porsche, BAAK now offers you the study of your project whatever the brand and the era of your machine, always with the same attention to detail and harmony of forms.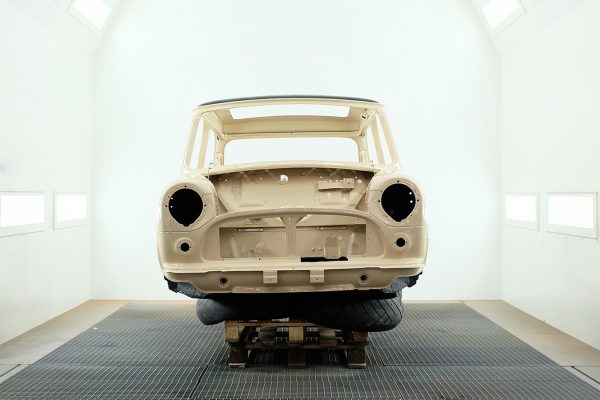 Key steps of your Bespoke project
We take delivery of your project
Sebastian contact you
We listen to you, understand your desires
Modeling/sketchs if needed by our design office
Advisory approach
We estimate the project and estimate the deadlines
Finally we realize your request
The workshop
Because it is important to project your ideas, your projects will be carried out here, in our workshop by the craftsmen. More, discover the work environment, discover more of our productions by reading the dedicated blog article.
You have a custom project in mind for your machine but you don't know how to deal with it ? Define the guidelines using this contact form. Our craftsmen team will get in touch with you as soon as possible to make your dreams come true.