Royal Enfield Interceptor – Continental GT 650 (2018-…)
SPECIFIC TECHNICAL FEATURES OF THE MODEL: Royal Enfield Interceptor – Continental GT 650 (2018-…). These details will help you check wether BAAK parts are suitable for your motorcycle.
Introduced in 2018, the new air-cooled 650cm3 twin cylinders Royal Enfield are true to the classic motorcycles tradition of the Indian manufacturer. The Continental GT is a cafe racer, successor of the 535cm3 monocylinder model. The interceptor is a revival of the 60's roadster model.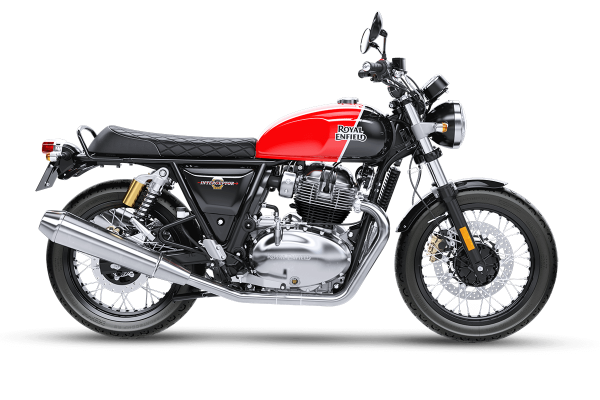 HANDLEBARS: The Royal Enfield Continental GT 650 has original Ø22mm diameter clip-ons, it's upper triple yokes isn't designed to be suitable for classic high handlebar clamps. The Interceptor has original Ø22mm diameter handlebar. One Long cables kit is available for these models.
WHEELS: The original wheels of the Interceptor and Continental GT are Front 18′ / Rear 18′.
TURN INDICATORS: The original turn indicators provide a 10W power, it's not possible to plug 21W blinkers on these motorcycles.
SHOCK ABSORBERS: The Interceptor 650 and Continental GT 650 original shock absorbers are 360mm long.