Royal Enfield Classic and Bullet 500 (2008 – …)
SPECIFIC TECHNICAL FEATURES OF THE MODEL: Royal Enfield Classic et Bullet 500 (2008 – …). These details will help you check wether BAAK parts are suitable for your motorcycle. 
Launched in 2008, the electronic injection (EFI) versions are the successors of the previous 350cm3 and 500 cm3 carburetor models, offering a response to the occidental demand. The Classic 500 and Bullet 500 are equipped with an air-cooled 500cm3 monocylinder and a 5 speeds gearbox. From 2017, all the Classic and Bullet are equipped with ABS brake system and a rear brake disc (drum brakes on the previous versions).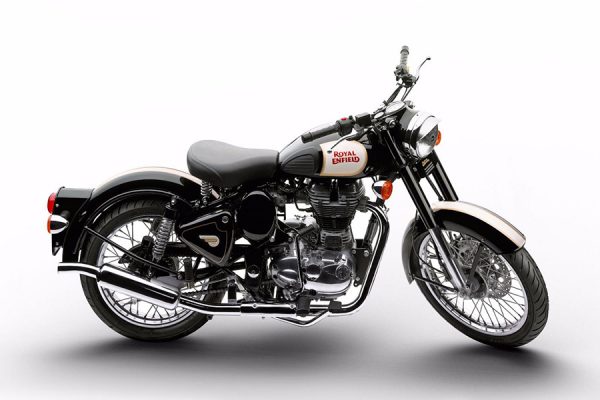 HANDLEBARS: The models Classic 500 and Bullet 500 are equipped with an original Ø22mm (7/8) handlebar in the control and clamping area. No Long cables kit is available for these models.
WHEELS: The original wheels are: Front 19′ / Rear 19′.
TURN INDICATORS: The original turn indicators provide 10W of power.
GAS TANK: The pre-Euro 4 and post-Euro4 versions have different gas tank caps, make sure to select the right model when ordering a gas tank cap or gas tank belt. Only the Royal Enfield models equipped with a gas tank fixation in the steering column are suitable for our Aluminium gas tank.
SEAT: The Royal Enfield Classic 500 are equipped with a single seater seat and can come with an option pillion seat or rear rack. The Royal Enfield Bullet 500 are originally equipped with double-seater seats.
SHOCK ABSORBERS: All the Classic and Bullet 500 models have original 320mm long shock absorbers.