BAAK off to conquer the American West
Discover the first images of BAAK workshop in the USA, settled in California, land of freedom!
The American dream
Since 2013, BAAK never stopped expanding abroad and distributing parts manufactured by our craftsmen all around the world. Facing an increasing demand of two-wheels enthusiasts for riding authentic BAAK models, we chose to settle our first workshop abroad on the American West Coast.
Los Angeles, ground zero
The USA have always been a driving force for creative energy in the motorcycles universe, and an exceptional passionates gathering, then we naturally chose California for this big step of our history. BAAK USA can now let any American taste the pleasures of our machines Made-in-France, and fully enjoy the magnificent spaces they use as a playground.
A Scrambler in the Mojaves desert ?  A Tracker on The Snake 421 in Tennessee ? A Dandy through the NYC urban jungle ? A Bobber on the Route ? Your imagination is the only limit…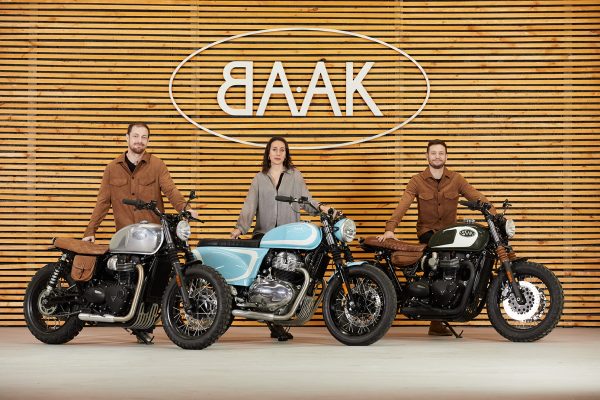 On the road…
Laura and Jeremy did a tremendous work to create a workshop in the purest BAAK spirit, ready to welcome your machines right now.
The BAAK models will be assembled from our Burbank's workshops (Los Angeles). The parts necessary for the builds will still be designed and manufactured by our team in Lyon, France. Laura, your local contact, is the keeper of BAAK brand values. She will be beside you at every step of your BAAK experience.
We're already proud of the work accomplished by our American team, and bring all our support for the quest of the American Far West !