Moto Guzzi V7 III (2017 – …)
SPECIFIC TECHNICAL FEATURES OF THE MODEL: Moto Guzzi V7 III (2017 – …). These details will help you check wether BAAK parts are suitable for your motorcycle. 
Launched in 2017, the V7 III is the successors of the V7 II, now in accordance with the Euro IV standards. The Stone (cast wheels) was launched first, then the Special version (spoked wheels), and finally some special series like the Milano, the Racer and the Anniversario. This new model stands for major evolutions compared to the previous V7 II.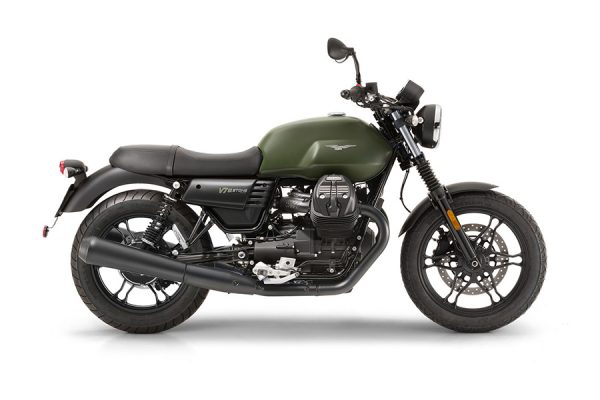 HANDLEBARS: The Moto Guzzi V7 III Racer has Ø22mm clip-ons, its upper triple yokes isn't suitable for classic handlebar clamps. All the other V7 III have traditional high handlebars.
WHEELS: The original wheels of all the V7 III models are: Front 18′ / Rear 17′.
TURN INDICATORS: The original turn indicators provide 21W of power. Make sure to get resistors to fit 10W turn signals on this motorcycle.
SHOCK ABSORBERS: The Moto Guzzi V7 III has original 360mm long shock absorbers.