Royal Enfield Himalayan 400 (2018 – …)
SPECIFIC TECHNICAL FEATURES OF THE MODEL: Royal Enfield Himalayan 400 (2016 – …). These details will help you check wether BAAK parts are suitable for your motorcycle.
Introduced in 2016 at EICMA show in Milano, the Royal Enfield Himalayan is the mutli-purpose trail of the Indian firm. The version dedicated to the occidental market is in accordance to the Euro 4 standards (electronic injection and ABS braking system). It has an air-cooled 411cm3 monocylinder.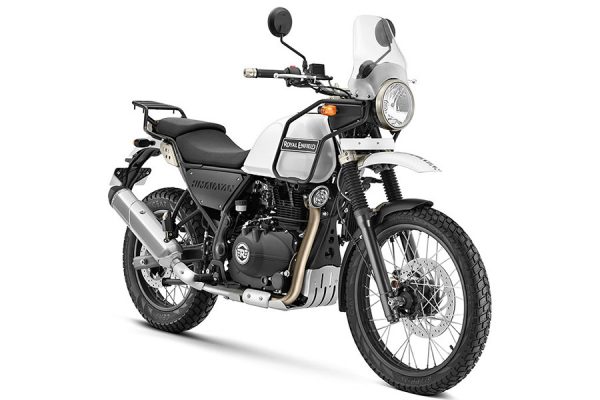 HANDLEBARS: The Royal Enfield Himalayan has a traditional Ø22mm (7/8) diameter handlebars. No long cables kit is available for this model.
JANTES : The original wheels are: Front 21′ / Rear 17′.
CLIGNOTANTS : The original turn indicators provide 10W of power.